Unlock the Full Potential of your Brand
Dedicated to helping businesses of all sizes thrive and scale in the digital age.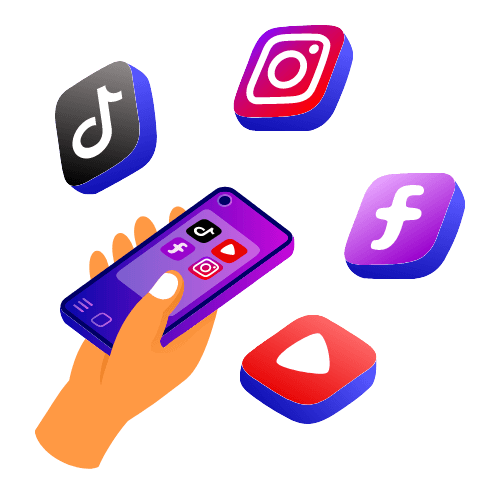 Social Media Marketing
Skyrocket your Business with the power of Social Media Ads (Facebook, Instagram, Linkedin, YouTube).
Google Ads
Drive targeted traffic and increase conversions with effective Google Ads campaigns.
Website Development
Stunning and User-friendly website for your business that tells your brand story and its values.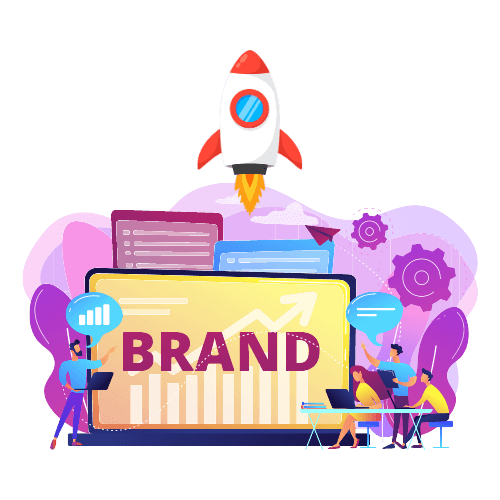 LYB29
Launch your Brand in 29 Days.
Drive your brand towards success with our comprehensive 29-day launch program.
The Digital Growth Process
At Hush Marketers, we follow a 4 Step Digital Growth Process – a proven methodology designed to help businesses achieve goals. From defining objectives to building a successful digital presence, it covers all the steps to ensure your Brand's growth.
Define
Defining the problems you're facing; Clarifying the goals and objectives you want to achieve.
Design
Brainstorming ideas and strategies to overcome the constraints through innovative and creative solutions.
Refine
Further refining and fine-tuning to resolve issues and to reach closer to the desired outcomes.
Build
Making the Ideas, Strategies, & Designs a Reality through the Digital Growth Process
Get Started Today for FREE!
Take the first step toward digital success with Hush Marketers! Our team of experts will work with you to understand your business goals and create customized strategies that will help you reach your full potential online. Why are you still reading this? Book your call now and start growing your business.
Success Stories - Testimonials
At Hush Marketers, we pride ourselves on delivering exceptional results for our clients through our comprehensive digital marketing services.
Our energetic and dedicated team is here to guide you through every step of your digital journey, ensuring your business achieves the online presence it deserves.
These guys are very talented Digital Marketing experts. I am amazed with their skills and understanding of marketing. They work with great focus and innovation. Whatever work they take on, they fulfill it 100%. Hush Marketers are sincere towards achieving the targets for their client. All the best for the future!
Hush Marketers' aid is a tool to my business. Their expertise in SEO has increased the traffic on my podcast's website. They have helped a lot in bringing organic users to the website and increase in traction on social media pages. They also handled the web development part and UI is really great. Recommending to actually skyrocket your business.
Hush Marketers are well aware of the website development process and their maintenance. They helped me publish my own portfolio website which enabled me to display my work to potential recruiters. I can confidently say, that anyone who works with them won't face any issues regarding the development process.
Hush Marketers are masters of their work. We were facing a lot of issues with our WordPress website and did not know how to fix them. That is when I connected with them and they were happy to help. They were very candid about everything that helped us fix our website.
HMs worked on a web development project and their work was amazing! They make sure all the deadlines meet and also with the highest standards. It is a pleasure to work with them. Would highly recommend Hush Marketers.
These guys at Hush Marketers are pure gems of talent. They designed social media pages and content for our business. And the content was beyond my expectations. They are very knowledgeable and have great expertise in the domain.
Let's Get Started
Ready To Make a Real Change? Let's Skyrocket your Brand!
If you have any query related to any of the digital marketing services or even if you have any query in general, drop it here!
We will be more than happy to help you!